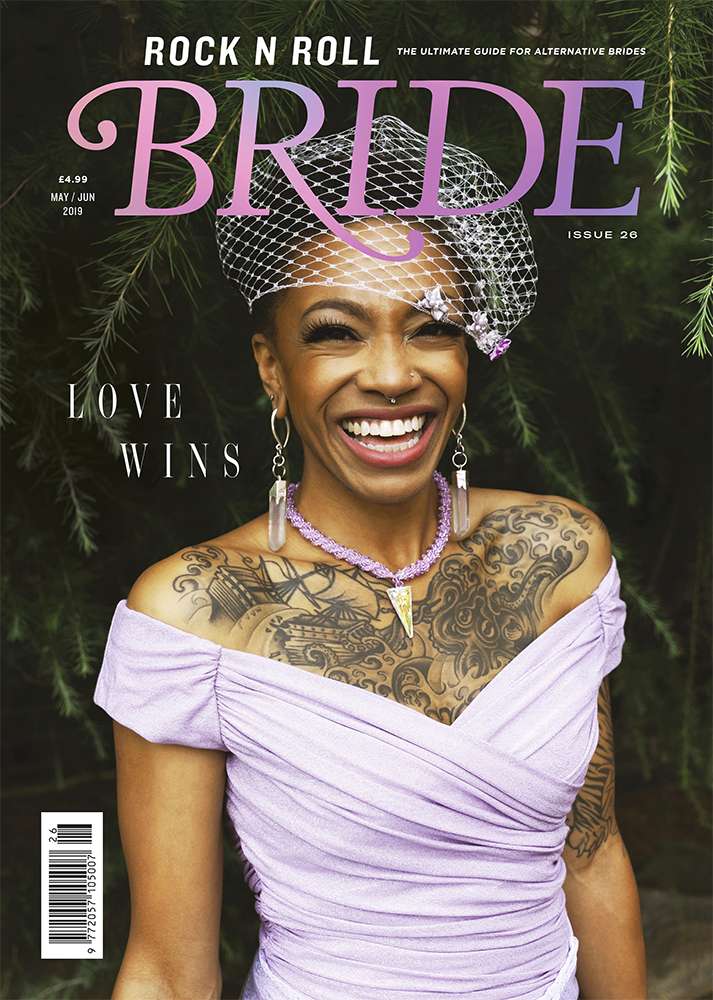 Email is our love language. For real wedding submissions, freelance writing opportunities, advertising info, brand collaborations, press enquires, messages of love and everything in between, please drop Kat an email to kat@rocknrollbride.com. While we will make the final decision on whether a feature is placed in print or online, you are very welcome to let us know if you have a preference and we will take it into account.
REAL WEDDING SUBMISSIONS
We accept real wedding submissions from photographers, newlyweds or a wedding supplier involved in the day. We know you are as time-poor as we are so like to keep things as simple and straight-forward as possible. To submit your wedding drop us an email and include the following:
Images
♥ Between 10 and 20 low res images. Please include portraits of the couple and detail shots (the cake, centrepieces, decorations etc). If the submission is accepted we will then ask you to send the full gallery.
♥ Images can be sent attached to an email or linked to an external online gallery. If you would like submit via Dropbox please email a direct link to the folder itself rather than inviting us to a folder within Dropbox (as these can often be missed).
♥ Colour images are generally preferred over black and white.
Information
♥ The couple's names, wedding date and location (there is no time limit on submitting, and it doesn't matter if you got married yesterday or three years ago, we'd love to see it!)
♥ A short paragraph or a few bullet points laying out why you think this wedding is perfect for Rock n Roll Bride and anything that makes it particularly stand out.
PHOTO SHOOT SUBMISSIONS
While we favour real weddings over engagement and styled shoots, we do feature all three. Sometimes if we don't think a shoot works for a full feature, but we like it, we may request to use it to illustrate another article in the magazine (with credits of course!) Boudoir is generally not our bag but if you have something really amazing and unique then try us. We like to be proven wrong as often as possible!
EXTRA INFORMATION
Exclusivity & social media
Rock n Roll Bride will only publish weddings and shoots that have not been previously featured on any other wedding blogs or magazines. Please do not submit anything that is currently pending with another publication.
If your submission is successful and published, we are happy for you to submit it elsewhere afterwards. We only require to be the first to feature something. We do not expect the images to be held back for any specified period of time after our feature.
You are very welcome to publish the images on your own blog, website or social media but if they are picked up by another blog, magazine or publisher it may jeopardise your feature with us.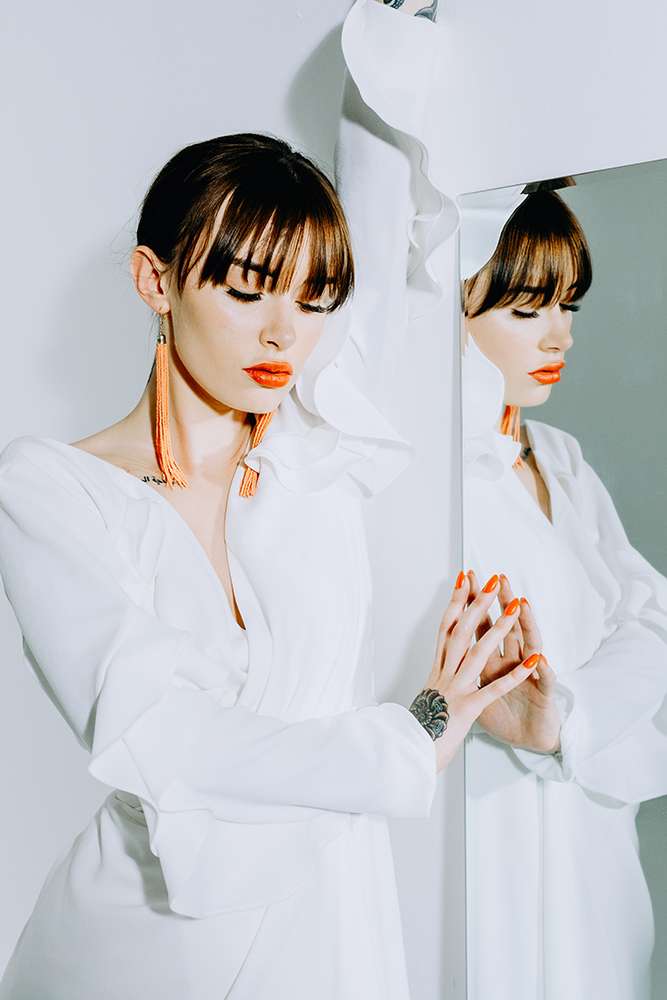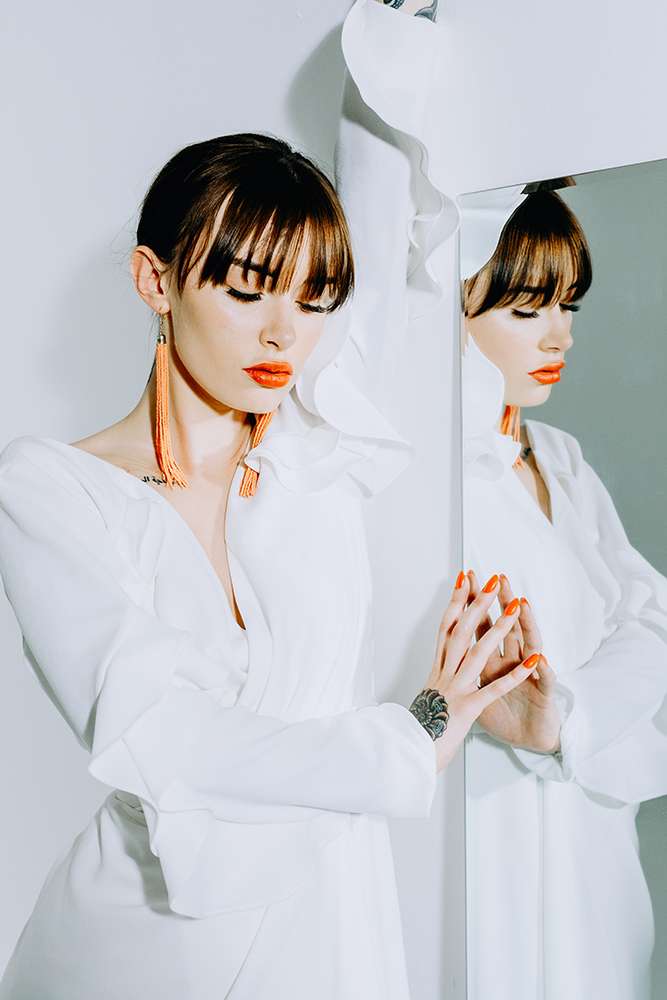 Will I hear back about my submission?
YES! You will hear back, usually within 2-3 working days, whether your submission is successful or not. If it isn't please don't take it to heart! We receive a huge amount of submissions everyday so unfortunately, we are unable to feature every single one. If you haven't heard back within a week, feel free to send a follow-up as it may have got lost in cyberspace!
How long does it take for a submission to get featured?
Our current lead time for publication is approx. 3-4 months for online features and 2 issues (4 months) for print features.
Permission
Permission to be featured from the photographer and the couple is imperative and the image copyright holder (typically the photographer) will be required to sign a permission form before we share any images. Please get permission from all parties before submitting a wedding or shoot. Weddings cannot be featured without the questionnaire filled in by the couple and the signed permission form.
EXTRA FOR EXPERTS
Things we really love:
Happy, smiley couples in love.
Creative and beautiful portraits.
Colour!
Brides with attitude and a rockin' sense of style.
Wicked, unique wedding details (cakes, centrepieces, flowers etc).
Pets at weddings. The more the better.
Things we don't really love so much:
Selective colour. Never ever, ever do it. EVER.
Dutch tilt. It makes us feel seasick.
Over-processed, inconsistently edited photos.
HUGE high res image files embedded into emails.
Weddings that are more about the STUFF than the LOVE.
People that are rude. Or Impatient. Don't be a dick.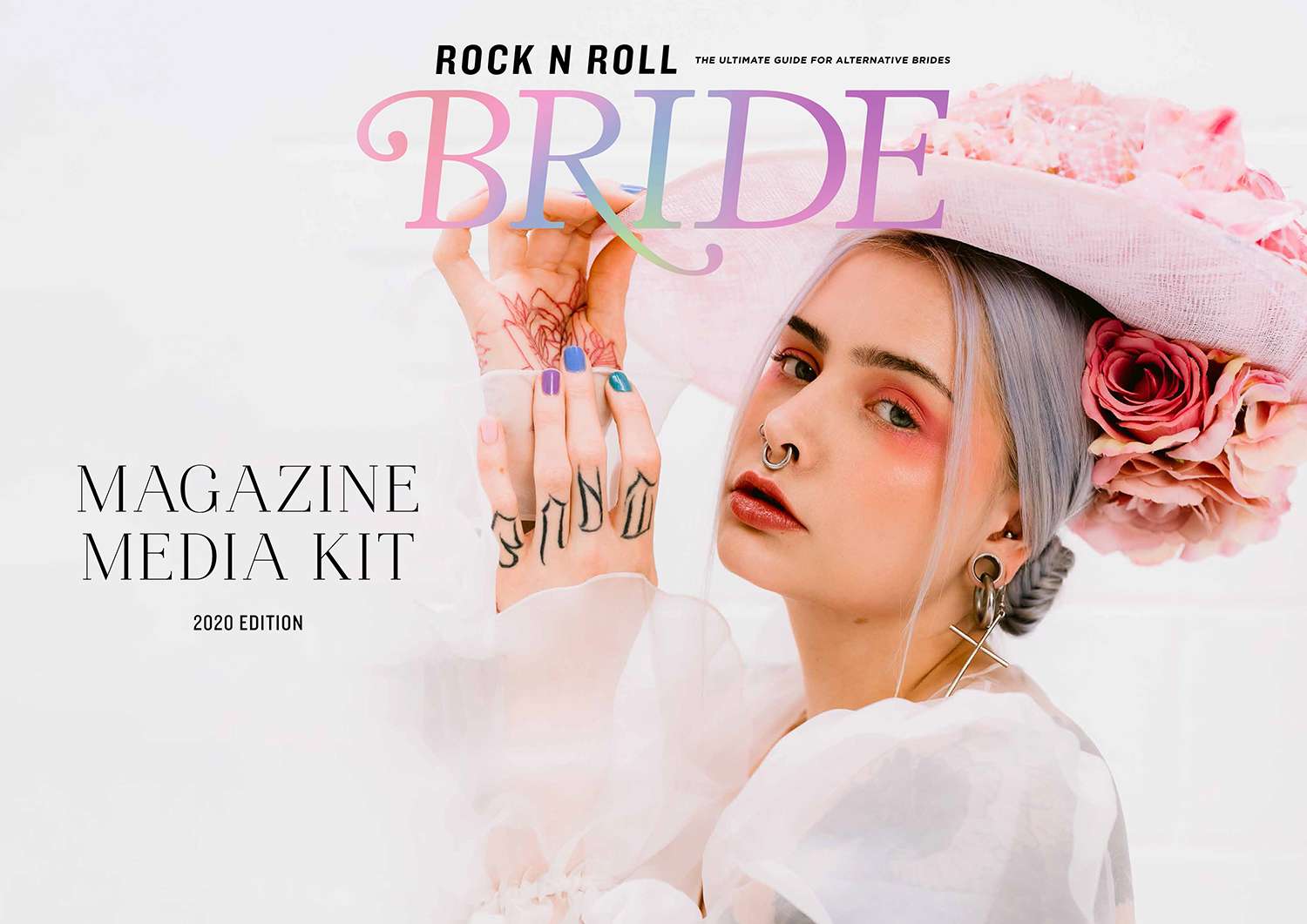 ADVERTISING & WORKING WITH US
Rock n Roll Bride attracts hundreds of thousands of visitors from all around the world who want a different perspective on wedding planning. Our readers are kick ass guys and gals who share a passion for individuality in a world dominated by tradition. With this blog we aim to inspire, intrigue and motivate our readers to plan their weddings the way they want and to plan a wedding that reflects them and their love.
We offer blog advertising options including banner adverts, sponsored posts, social media campaigns and brand collaborations. We also offer display advertising and editorial placements an in our gorgeous bi-monthly print magazine, starting from just £50.
For information and rates simply drop us an email and we will send you our ridiculously gorgeous media kits.